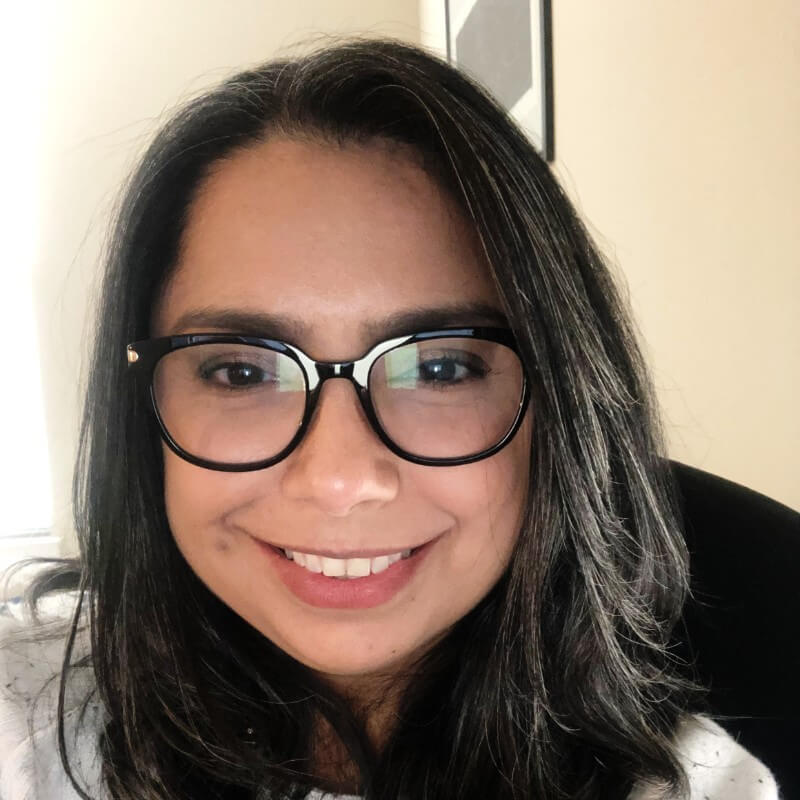 Best Practices for Processing Remote I-9s During COVID-19
COVID-19 has not only made companies reevaluate how they do business but also presented unique challenges in onboarding new employees. The Employment Eligibility Form, also know as the I-9 Form, is an important part of onboarding and has strict rules of when to complete the form and what kind of documentation must be presented by the new employee. Section 1 of the I-9 Form must be completed once an applicant accepts a job offer or on the first day of employment. The employee then has three business days to present documentation that establishes their employment authorization and identity, and these documents are required to be inspected by the employer in order for the employer to complete Section 2 of the I-9.

Due to stay-at-home orders and employers allowing their workforce to telecommute the Department of Homeland Security (DHS) has announced they will not require employers to review Acceptable Documents in the presence of the employees, and this new COVID-19 "Virtual" Verification allowance from DHS was due to expire on June 18, 2020 and due to ongoing precautions, the deadline has been extended until July 18, 2020.

But do these rules apply to every employer? And are there other options when completing the I-9? What happens after the DHS deadline is met and your workforce is still working remotely?
In this article we provide some clarity regarding DHS's Virtual Verification allowances and other options employers may consider if they are looking to move their I-9 processing offsite for the foreseeable future.
Option 1: DHS Virtual Allowance
This provision is explained in the guidance below:

Employers do not have to examine physical documents when processing a new employee's I-9, however they must view a copy via fax, email, or video link within three business days.
Employers also should enter "COVID-19" as the reason for the physical inspection delay in the Section 2 Additional Information field once physical inspection takes place after normal operations resume.
Once the documents have been physically inspected, the employer should add "documents physically examined" with the date of inspection to the Section 2 additional information field on the Form I-9, or to section 3 as appropriate. These provisions may be implemented by employers for a period of 60 days from the date of this notice OR within 3 business days after the termination of the National Emergency, whichever comes first.
To qualify for the COVID-19 allowance, your workforce must be working remotely and this means your entire workforce. Only under limited circumstances can you use this provision if you have some employees onsite, for example, if your entire Human Resources Department or anyone who is considered to be your company's authorized representative is working offsite. Once the decision is made to use the Virtual Verification method, it is best to make this practice standard for all new employees. Employers must also provide written documentation of the remote onboarding and telework environment for each new employee and keep these records with the I-9 Forms of the new employees.

Remote Verification Method to view Documentation
In their guidance, DHS mentions a few methods of viewing documentation such as via fax, email, or video link. The most reliable method to view documentation would be video link since most companies are already using video conferencing programs to keep in touch with their workforce. When sending documentation by email, the employer and employee should keep security in mind. The employee may add password protection or encrypt the email to give an added layer of security. If fax is to be used, the employer must have a way to collect the fax. An e-fax service may be used if the employer is unable to collect the fax from their office, and security precautions should also be kept in mind when setting up a fax service.
Option 2: Remote Agent Verification
According to the I-9 form instructions: "You may designate an authorized representative to act on your behalf to complete Section 2. An authorized representative can be any person you designate to complete and sign Form I-9 on your behalf. You are liable for any violations in connection with the form or the verification process, including any violations in connection with the form or the verification process, including any violations of the employer sanctions laws committed by the person designated to act on your behalf."

This means anyone (except the new hire themselves) can act as an authorized representative for your company. Simply put, this means a new hire's partner or spouse could review the Acceptable Documents and sign section 2. Best practice is to have the authorized representative that is familiar with the I-9 process, such as another Human Resources professional or notary act as the representative, however keep in mind some states do not allow notaries to complete the I-9 form. It would also be a good idea to record the use of a remote agent by having a form or some kind of notation stating you have designated a person outside of your company to complete the I-9 on your company's behalf.

Remember that even when using a remote agent to complete the I-9, the employer is still liable for any errors made on the form. In order to negate this, you may consider overseeing the process by setting up a video link meeting so if the agent has any questions you can address them in real time or review the form before the agent finishes the process.

It is best practice to have the remote agent copy/scan the document(s) the employee presents to ensure compliance and send the I-9 form along with copies of the documents directly to the employers. Remember to keep security in mind and if possible, password protect or encrypt any I-9 forms sent via email.

Option 3: Delayed Verification
This really is a last resort option. If the employee is unable to find a remote agent to help them in completing the I-9 or is unable to travel to the office, the employer may decide to have the employee complete Section 1 at the date of hire and wait until normal business operations have resumed before completing Section 2. To use this option, it must be well documented as to why the decision was made to delay processing Section 2 of the I-9. This option relies on the "good faith" argument, meaning the employer should be excused from completing the I-9 form in a timely manner due to extraordinary circumstances, such as a global pandemic.
Other Factors to Consider
During the pandemic, many government services may be shut down, such as the Department of Motor vehicles. Some states have automatically extended drivers' licenses that were due to expire, and you may treat these documents the same way you would treat an Employment Authorization Document that USCIS automatically extends. Enter the extension date in section 2 for the expired license, keep a copy of the DMV announcement with the I-9 and make sure to have the employee provide a new license once the extension has expired.

During these difficult and uncertain times, most businesses are adapting their process to be done remotely, and the I-9 process should be carefully implemented due to the stringent rules in place. And if your business is considering a transition to working remotely full time, now is the time to put into place processes to make sure your I-9s are completed in compliance with DHS guidelines.

Additional information can be found on the USCIS website.